On Thursday a large group of Fresnans gathered for The Great Fresno Tweetup (#TGFT) at the Grizzlies game, which brought together Fresno's Twitter community. If you don't know what Twitter is, it is a micro blogging service that allows people to interact in short 140 character messages. It is a service that is growing very quickly and you can learn more about it here and follow me on it here. The event was organized by the Fresno Grizzlies and the Fresno Beehive and was by all accounts a great success. There was a large turn out and the Grizzlies won a close game. Enjoy the pics and if you want to read more about the event check out some other write-ups below.
Article on how Minor League baseball is using Twitter. @FresnoGrizzlies is featured.
If there are more, leave a link in the comments.
@ThisIsConlan waving hi…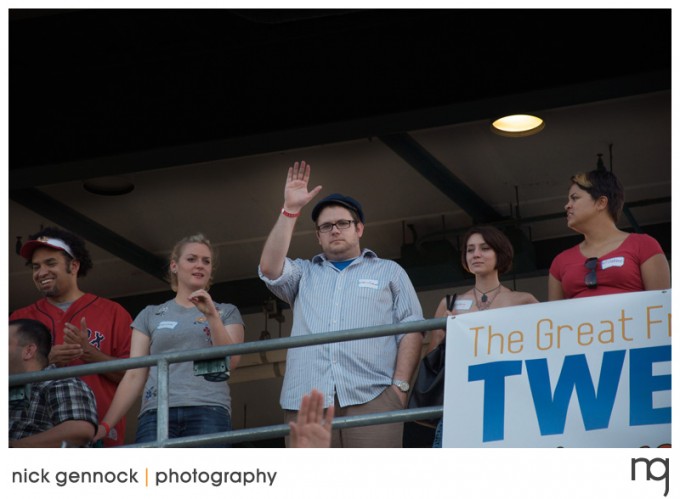 @kopigreatday getting the crowd ready for our taping.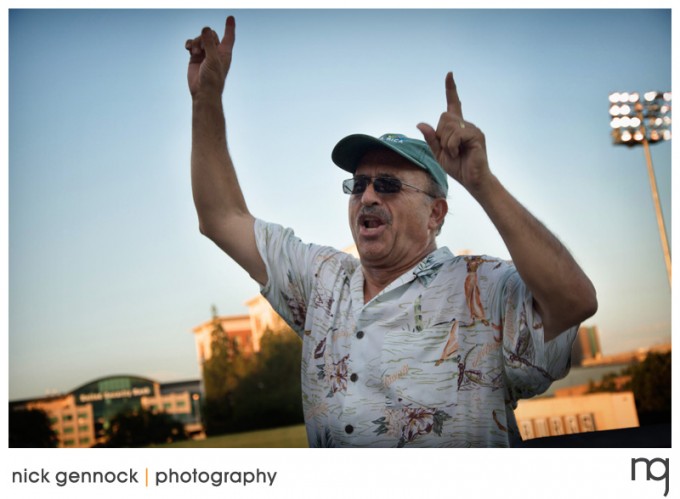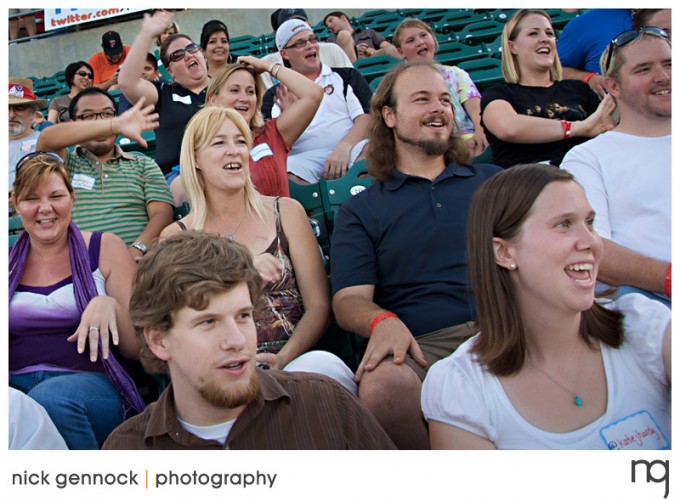 @Mikeoz throwing @Scoopy at my camera.
@ParkerDaBear doing his thing.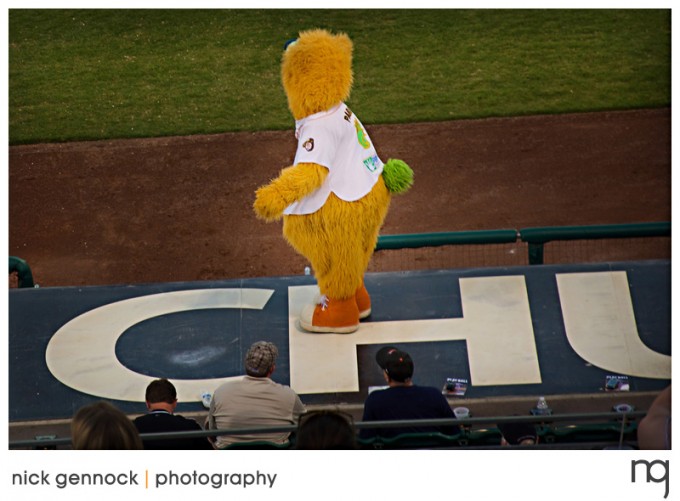 If you tweeted during the game it went up on the video screen.